Dubek tapped to  host new show, Arizona Business Today
We are pleased to announce that AZ Freelance TV President Rich Dubek has been hired to host a new Arizona-based business TV show, Arizona Business Today. The show debuts in April and profiles businesses across the state. It will examine all aspects of these businesses including an overview of their  products/services, who they employ, unique market conditions, and how they remain successful in a competitive market.
The show is currently in production and will profile a different Arizona business every week.
Arizona Business Today will air on KPNX-TV and online and is sponsored by National Bank of Arizona.
The evolving TV news business and the end of the MOS Interview     
Spring 2015 Television Network News Assignments
AZ Freelance TV has been busy this Spring covering breaking news and sports for several
national networks including our coverage of this month's Mesa shooting (see picture above) for NBC News and the Today Show.
Other recent assignments include the production of feature stories for NBC and their coverage of the 2015 Super Bowl and production and post game coverage of the Phoenix Suns-Oklahoma City Thunder game for Fox Sports 1.
Along with our news media clients, we've also had a very busy video production schedule with our private and government sector clients.
In fact, we are currently editing a documentary-size video for the state of Arizona.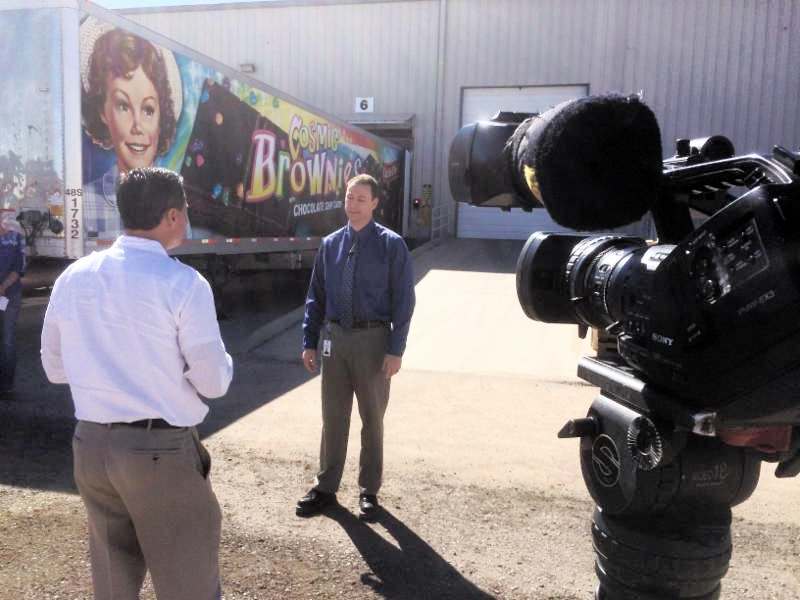 We have also completed recent video projects for Meritus, a healthcare brokerage company, and Gramedica, another healthcare company that specializes in foot related care.
HyProCure: Relief from foot pain. Paxton's story.
In addition, our crews have made frequent trips to the far west valley as we have created a series of videos for our client, Shea Homes Trilogy at Vistancia. If you haven't checked out that development, it's worth a look. Beautiful scenery and homes.
Wickenburg Ranch by Shea Homes
About Us
Our unique company offers full service video production, voice-over and on-air talent, media training/coaching, presentation improvement, strategic messaging and communications consulting services. Our pricing strategy is very competitive as we employ only the best local talent as we need them, which results in minimal overhead for our clients.Please visit our website for testimonials and video samples.